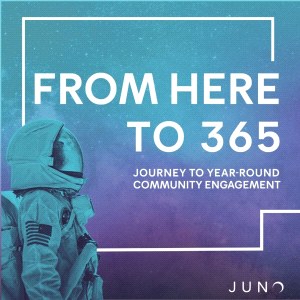 Go from a single event to immersive data-driven engagement that positions YOU for the future. This is a guide with strategic and tactical steps for consolidating technology and effort to benefit your organization & your members.
No one wants to connect just three days a year. Too often, associations experience big peaks then major drop-offs as people lose connection to each other, to the education, and to your entire association. Time to Level Up!
Fill out the form to the right to download the guide and begin your journey From Here to 365.