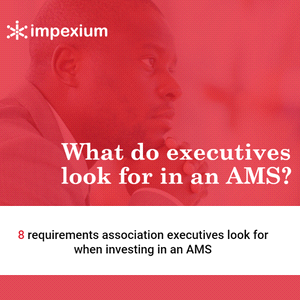 Today's associations are fast-moving, well-informed, and impatient. And with more information-- and more options-- at their fingertips, they're going to be even tougher to please tomorrow. You may be asking yourself, "What AMS should I use?" and "How do I keep up?" You'll need an AMS built to create relationships that last.
Even the most forward-thinking executives question what combination of features and functionality they should be prioritizing when choosing a new AMS. And while the short answer is whatever the organization needs in order to meet its objectives, the more detailed response is that there are some commonalities for associations when it comes to choosing their next association management system.
Fill out the form to the right to see what's on associations' "attainable wish lists" when it comes to investing in new membership management technology.