REGISTER WHAT YOU'LL LEARN MEET YOUR TRAINER WHO SHOULD ATTEND
Association leaders at all levels are called upon to facilitate meetings. In today's challenging environment, those meetings must produce results.
There's no margin for guessing what facilitation techniques will work best. You want to walk into meetings confident you can engage 100% of participants, reach consensus and motivate everyone to focus on moving initiatives forward.
In this TRENDS webinar, an expert meeting facilitator shows you three facilitation tools that can give you this confidence.
Register now for 3 Proven Facilitation Tools for Gaining Perspective, Commitment & Feedback.
In this one-hour webinar, certified facilitator Aaron Wolowiec takes a fresh look at what it takes to facilitate productive meetings in today's environment—and shares three techniques that can make all the difference
Achieve 100% participant engagement. You'll discover how to balance the loudest voices to make space for the perspective of even the most-reserved participants and create memorable, productive experiences that propel your initiatives forward. You can also ask your own questions.
Reserve your space now for expert guidance on tools you can start using immediately to facilitate meetings that produce optimal results, including:
Key elements of successful —and unsuccessful—meetings
Three new techniques to add to your facilitation toolbox
Experiencing these tools in a supportive and collaborative environment
An expanded facilitator you can call on for future advice and support
You'll come away from this webinar ready to facilitate meetings that foster meaningful dialog and a faster route to group consensus and focused implementation.
Register now for 3 Proven Facilitation Tools for Gaining Perspective, Commitment & Feedback.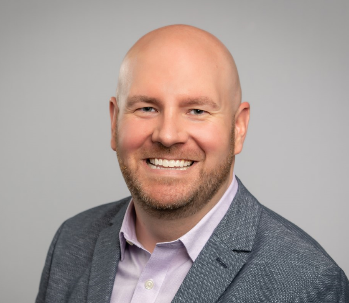 Aaron Wolowiec is a certified facilitator and mentor trainer, as well as an association author, speaker, and strategist. He designs intentional and engaging multimodal experiences for association stakeholders, resulting in meaningful dialogue, group consensus, and focused implementation. As the president and CEO of Event Garde, Aaron is a serial learner and entrepreneur who is nationally recognized for his facilitation, learning, and meetings work with boards, learners, members, staff, and volunteers.
This webinar is of value to associations and nonprofits. Attendees who will benefit most include anyone who facilitates a meeting—from CEO and COO to director, manager and staff liaison.
CAE Credits: All live webinar attendees are eligible for 1 credit hour. Association TRENDS is a CAE Approved Provider. Our programs meet the requirements for fulfilling the professional development requirements to earn or maintain the Certified Association Executive credential. We will maintain records of your participation in accord with CAE policies. For more information about the CAE credential or Approved Provider program, please visit www.whatiscae.org
Have a question? Vist our FAQ page here.