REGISTER WHAT YOU'LL LEARN MEET YOUR TRAINER WHO SHOULD ATTEND
When it comes to selecting tools to support an online community, there are so many options. Knowing how to spot the technology features right for your association can be hard. But it doesn't have to be.
In this new TRENDS webinar, a strategic technology expert profiles eight tools currently being used by associations.
Seeing the different features of each will help you align your choice of technology with your vision of the value you want members to experience through your online community.
Register now for 8 Tools for Building the Best Online Community for Your Association.
Moira Edwards specializes in helping nonprofits address technology's impact on organizational capacity and strategy. In this one-hour webinar, she shows you how the technology features of eight different online platforms work—and how they might work best for you.
Explore all your options. Examine how each platform supports different member needs and activities. Gain real-world insights into how platforms' unique technology features specifically support the member value your association offers. Plus, you can ask your own questions during the Q&A.
Reserve your space now for zero in on the best online community tools for your association, including:
Multiple platforms available for giving your members or constituents their own private online community
Differences between the platforms
How different features can support different member needs and activities
How to align different technology features with the value you want to provide to members
You'll come away from this webinar with a clear view of the online community platforms on the market—and the unique capabilities of each. You can use these insights to consider all the right options before selecting new technology for your association.
Register now for 8 Tools for Building the Best Online Community for Your Association.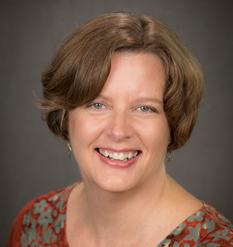 Moira Edwards has over 20 years' experience implementing large- and small-scale software solutions for non-profits, government agencies and commercial organizations, both within and outside the US.

As owner and President of Ellipsis Partners LLC, she focuses on the impact of technology on organizational capacity and strategy. She volunteers within the association community and is a co-founder of Association Women Technology Champions (AWTC). She was the 2017 Chair of the ASAE Technology Council.
Hailing from Dublin, Ireland, she holds a BA in Business & Economics, an MS in Psychology, and is a Certified Association Executive (CAE).
This webinar is of value to associations and nonprofits. Attendees who will benefit most include:
Membership Directors
IT Directors
Don't wait, register your entire team today!
CAE Credits: All live webinar attendees are eligible for 1 credit hour. Association TRENDS is a CAE Approved Provider. Our programs meet the requirements for fulfilling the professional development requirements to earn or maintain the Certified Association Executive credential. We will maintain records of your participation in accord with CAE policies. For more information about the CAE credential or Approved Provider program, please visit www.whatiscae.org
Have a question? Vist our FAQ page here.