REGISTER WHAT YOU'LL LEARN MEET YOUR TRAINER WHO SHOULD ATTEND
It's no secret: Associations that include video in their strategy create more loyal communities and high-value authentic engagement. They also drive more critical non-dues revenue.
What is a secret is this: Video isn't a tool just for your marketing team.
This new TRENDS webinar shares how to engage your entire association in making user-generated video campaigns part of an integrated engagement strategy.
Register now for Add Video to Your 2022 Strategy: 7 Simple Campaigns for Driving Real-World Results.
In this one-hour webinar, video expert Michael Hoffman introduces seven real-world video strategies for amplifying associations' strategic success. Beyond marketing and member engagement, learn how video boosts advocacy, continuing education, internal communications and events.
Plan your user-generated video campaign. You'll explore how to translate lessons learned from these cases into your own high-value, user-generated video campaign. Plus, you'll have the chance to ask your own questions during the Q&A portion of the webinar.
Reserve your space now to reach across departments and incorporate video into your association's full 2022 strategy, including:
Digital engagements trends accelerating organizations' use of video
Types of video content that maximize engagement and non-dues revenue
How to plan and develop a simple and efficient video campaign
KPIs and measurement strategies to quantify your success
You'll come away from this webinar ready to kick-off user-generated video campaigns and measure its impact on everything from engagement to non-dues revenue.
Register now for Add Video to Your 2022 Strategy: 7 Simple Campaigns for Driving Real-World Results.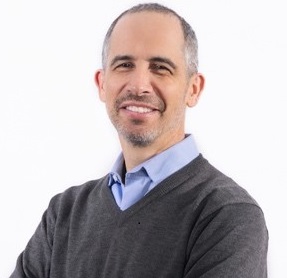 Michael Hoffman is the co-founder and CEO of Gather Voices, a technology company that automates the creation, management and publishing of video content. He is also the founder of See3 Communications, a digital marketing agency in Chicago and founder of the DoGooder Video Awards which honors the best social cause video on YouTube each year. Hoffman has been an advisor to association leaders for more than a decade and teaches marketing at the University of Chicago. He is an internationally sought-after speaker and trainer.
This webinar is of value to associations and nonprofits. Attendees who will benefit most include directors and above across any department:
Member Engagement
Marketing
Events
Advocacy
Continuing Education
Internal Communications
Don't wait, register your entire team today!
CAE Credits: All live webinar attendees are eligible for 1 credit hour. Association TRENDS is a CAE Approved Provider. Our programs meet the requirements for fulfilling the professional development requirements to earn or maintain the Certified Association Executive credential. We will maintain records of your participation in accord with CAE policies. For more information about the CAE credential or Approved Provider program, please visit www.whatiscae.org
Have a question? Vist our FAQ page here.