REGISTER WHAT YOU'LL LEARN MEET YOUR TRAINER WHO SHOULD ATTEND
Is your association ready to stand out? When it comes to differentiating and positioning your association for success, there's no more important activity than branding. An effective brand can help create a powerful, recognizable identity that connects prospects and members to your organization while simultaneously setting you apart from competitors. Done right, branding can generate increased trust and member loyalty, as well as open the door to new business opportunities.
Register now for Breaking Down the Branding Blueprint.
In this TRENDS webinar, "Breaking Down the Branding Blueprint," the Building Industry Association of Washington's Communications Director Janelle Guthrie will share a simple step-by-step branding blueprint to help effectively research, plan and communicate the rebranding effort to position your association. Born out of the need to update BIAW's brand and communications plan to align with the association's new vision after ushering in new executive leadership and implementing a refreshed strategic plan, Janelle's blueprint will take you through her approach to the rebrand including:
Learn how (and why) to lay the groundwork for a brand refresh. It's simple but not always intuitive.
Explore ways to engage and collaborate with key audiences, both internal and external, in your process to encourage buy-in. Learning how to maximize the full complement of integrated communications can mean success among all levels of your enterprise.
Review to use the Public Relations Society of America (PRSA) communications planning model to develop a cohesive messaging strategy across communications platforms (social media, video, design online and in print)
Hear how to keep excitement alive with association members and staff in meaningful and measurable ways.
Register now ffor Breaking Down the Branding Blueprint.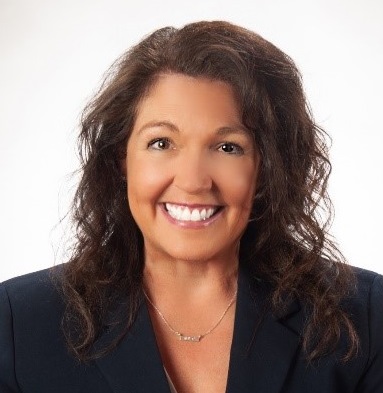 Building Industry Association of Washington Communications Director Janelle Guthrie, APR, Fellow PRSA has been a communications leader for the Washington State Senate, Microsoft, Washington Attorneys General Rob McKenna (R) and Bob Ferguson (D) and two state agencies. She joined the Public Relations Society of America College of Fellows in 2017 and earned the Lloyd. B. Dennis Distinguished Service Award for national public affairs excellence that same year. Locally, she was named PRSA Puget Sound Chapter PR Professional of the Year in 2018 and won the Hugh Smith Community Service Award in 2019.
Executive Officers, Communications Directors, Marketing Officers
CAE Credits: All live webinar attendees are eligible for 1 credit hour. Association TRENDS is a CAE Approved Provider. Our programs meet the requirements for fulfilling the professional development requirements to earn or maintain the Certified Association Executive credential. We will maintain records of your participation in accord with CAE policies. For more information about the CAE credential or Approved Provider program, please visit www.whatiscae.org
Have a question? Vist our FAQ page here.