REGISTER WHAT YOU'LL LEARN MEET YOUR TRAINER WHO SHOULD ATTEND
Are you tired of making costly and time-consuming mistakes in your association's AMS projects?
Register now for "Eight Mistakes in AMS Projects that can take you off the Happy Path"
In over 12 years of AMS projects, Ellipsis has seen some critical missteps that set an organization up for trouble and disappointment in the new system. Learn from those that have gone before you with this session on key mistakes made by associations in other AMS projects.
In this TRENDS webinar, "Eight Mistakes in AMS Projects that can take you off the Happy Path" President of Ellipsis Partners, Moira Edwards, will define the 'happy path'; the expected flow of work with no errors or big problems and will highlight which elements in an AMS project can take associations off that path.
Throughout this Webinar, Moira will lay out a path to success to help avoid pitfalls that can derail your AMS project with the following learning objectives:
Define the steps in a successful AMS project, the 'happy path'
Identify project characteristics and actions that can cause the project to go off the path of success
Provide insight into how to prevent those project issues
Don't let oversights hold you back from maximizing the benefits of your AMS. Reserve your space now!
Register now for "Eight Mistakes in AMS Projects that can take you off the Happy Path"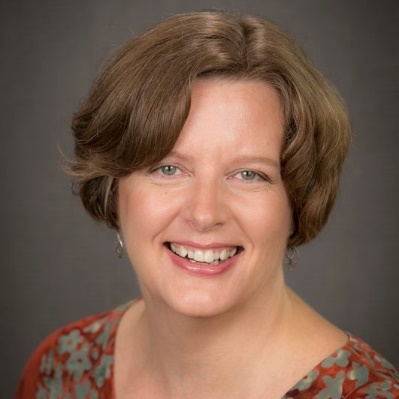 Moira Edwards is the President of Ellipsis Partners and focuses on the impact of technology on organizational strategy.
She was an associate vice president for the Association of American Medical Colleges (AAMC) where she led a team of 65 staff in providing sophisticated online services to medical schools and students. Later, as head of business development for the American Nurses Association (ANA) she pioneered online learning communities and new continuing education programming using social media and eLearning technology. As head of Ellipsis Partners, she helps associations and non-profits make smart technology decisions to create member value and support critical business operations.
Hailing from Dublin, Ireland, she holds a BA in Business & Economics, an MS in Psychology, and is a Certified Association Executive (CAE).
Membership Director, Specialist
Project Manager
IT Director
Marketing and Communications Director, Specialist
CAE Credits: All live webinar attendees are eligible for 1 credit hour. Association TRENDS is a CAE Approved Provider. Our programs meet the requirements for fulfilling the professional development requirements to earn or maintain the Certified Association Executive credential. We will maintain records of your participation in accord with CAE policies. For more information about the CAE credential or Approved Provider program, please visit www.whatiscae.org
Have a question? Vist our FAQ page here.