REGISTER WHAT YOU'LL LEARN MEET YOUR TRAINER WHO SHOULD ATTEND
Financial statements are not supposed to be mysterious.
The basic purpose of any accounting function is to create useful financial information for management and boards to make informed decisions. However, many nonprofit professionals and board members may not be familiar with the unique aspects of nonprofit financial reporting, which often leads to difficulties in understanding and utilizing their financial data. This, in turn, can result in poor decisions and reduced programmatic impact.
This fast-paced session will provide you with key insights to understand the important concepts and components of your organization's financial statements.
Reserve your space now for this one-hour webinar and walk away with:
Insight into accounting concepts that make nonprofit financial statements unique.
Knowledge of important items to monitor in a nonprofit's financial statements.
An understanding of key financial metrics used by nonprofits.
Familiarity with current best practices for nonprofit financial reporting.
Awareness of common warning signs that indicate financial trouble for a nonprofit organization.
Join auditing expert, Doug Boedeker, to learn how everyone, not just accountants, can use financial statements as a powerful tool to better manage their nonprofit organization.
Register now for Financial Statements are for Everyone! Nonprofit Financials for the Non-Finance Professional

Meet Your Webinar Leaders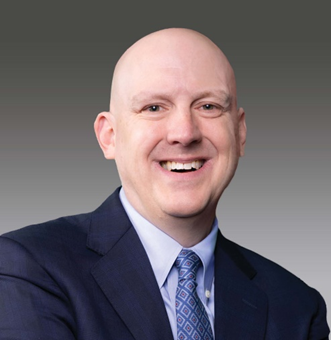 Doug joined Marcum as a partner in November 2022 and serves as one of nine audit partners in the DC office who specializes in nonprofit auditing. Prior to joining Marcum, Doug was a Partner with RSM, servicing their audit and assurance practice where he helped numerous nonprofit clients with their audit needs. Doug has exclusively worked with nonprofit organizations for over 25 years, understanding the unique challenges they may face.
He spent most of his professional career as a Partner with Tate & Tryon where he helped their Firm grow from about 10 associates to over 150 professionals dedicated solely on serving the nonprofit community. In addition to the services he provides to clients, Doug also spends time sharing his knowledge on relevant topics regarding nonprofit organizations at both national and local events.
Doug is a Certified Public Accountant licensed in the District of Columbia, Maryland, New York, Pennsylvania, and Virginia, as well as a certified management accountant and member of the AICPA and Greater Washington Society of CPAs. He currently sits on the Audit Committee for Susquehanna University and has served as a Board member for various nonprofit organizations. Doug graduated summa cum laude from Susquehanna University where he received his Bachelors of Science in Accounting.
Attendees who will benefit most include Grant Administrators, Controllers, Federally Sponsored Program Managers, Current or prospective recipients of Federal Grants and Cooperative Agreements
CAE Credits: All live webinar attendees are eligible for 1 credit hour. Association TRENDS is a CAE Approved Provider. Our programs meet the requirements for fulfilling the professional development requirements to earn or maintain the Certified Association Executive credential. We will maintain records of your participation in accord with CAE policies. For more information about the CAE credential or Approved Provider program, please visit www.whatiscae.org
Have a question? Vist our FAQ page here.