REGISTER WHAT YOU'LL LEARN MEET YOUR TRAINER WHO SHOULD ATTEND
Video content from real people can be far more powerful than traditional marketing—especially when it comes to events.
In fact, associations are finding that user-generated video content can raise attendance, create new value for sponsors and drive engagement that lasts long after the event.
There's no need to wait to give your own events this advantage: A new TRENDS webinar gives associations a proven video playbook for co-creating content with members.
Register now for How to Co-create Video Content with Your Members for Upcoming Events.
In this one-hour webinar, content-creation expert Joel Resnik of Gather Voices helps associations explore the power of user-generated video. You'll learn how your colleagues are leveraging co-creation to deliver sponsor value, keep attendees engaged and secure more registrations.
A proven playbook for your events. You'll examine ways to work with members to create authentic video content — and use it to maximize engagement before, during and after your events. Plus, you'll have the chance to ask your own questions during the Q&A portion of the webinar.
Reserve your space now to learn how you can start co-creating video content with your own members and stakeholders, including:
How new communication preferences and digital marketing trends are reshaping events—and the way associations market them
Key tactics for leveraging user-generated video
Real-world examples of content co-creation from the American Society of Association Executives, the American Pharmacists Association, and other leading associations
Simple steps starting to co-create event content within your own community
No need to rely on guesswork as you take advantage of content co-creation! You'll come away with ready-to-use guidance from Gather Voices' video playbook for events plus best practices from your colleagues.
Register now for How to Co-Create Video Content with Your Members for Upcoming Events.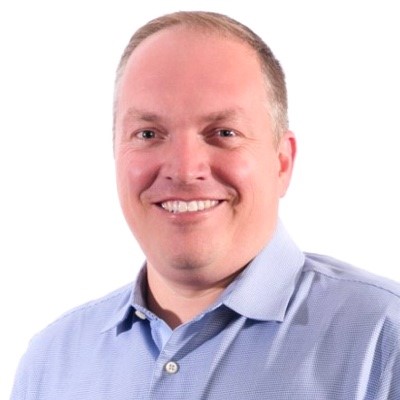 Joel Resnik is the co-founder and Chief Revenue Officer at Gather Voices, a technology company that automates the creation, management and publishing of video content. He's passionate about helping associations drive year-round member engagement, deliver critical non-dues revenue, and create high-value event experiences using authentic video content from real people.
This webinar is of value to associations and nonprofits. Attendees who will benefit most include:
C-Suite Executives
Meeting Planners
Communications Staff
Don't wait, register your entire team today!
CAE Credits: All live webinar attendees are eligible for 1 credit hour. Association TRENDS is a CAE Approved Provider. Our programs meet the requirements for fulfilling the professional development requirements to earn or maintain the Certified Association Executive credential. We will maintain records of your participation in accord with CAE policies. For more information about the CAE credential or Approved Provider program, please visit www.whatiscae.org
Have a question? Vist our FAQ page here.