REGISTER WHAT YOU'LL LEARN MEET YOUR TRAINER WHO SHOULD ATTEND
Moving financial operations to the cloud can reward nonprofits with substantial cost savings. It also rewards teams with the ability to work remotely—and enjoy work-life balance that's better than ever.
Operating virtually, however, comes with its own challenges: How do you create the right tech stack to support migration? What do internal controls look like in the digital environment? How do you implement them? And how will you manage your team effectively in a virtual setting?
Let the founder of the Visionary Accounting Group help you map your strategy.
Register now for How to Move & Manage Your Financial Operations to the Cloud.
In this one-hour webinar, finance and technology expert Germeen Guillaume discusses a migration and management strategy for moving financial operations to the cloud—and gaining all-new power to cut costs and improve employees' work-life balance.
Balancing opportunities and internal controls. You'll explore how to implement cloud accounting software, create a strong tech stack, manage your team virtually and maintain internal controls in the digital setting. Plus, you can ask your own questions.
Reserve your space now for guidance on unlocking the opportunities—and avoiding the potential risks—of moving financial operations to the cloud, including how to:
Prepare for moving financial ops to the cloud
Digitally implement effective internal controls
Create a tech stack that supports cloud migration and your financial operations
Build fiscal capacity using your newly implemented tech stack
Your financial team will come away from this webinar ready to follow best practices for migrating operations to the cloud while managing safeguards, cost savings and employee flexibility to maximize the rewards.
Register now for How to Move & Manage Your Financial Operations to the Cloud.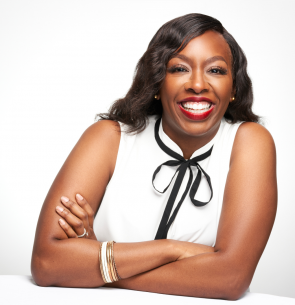 Germeen Y. Guillaume is the CEO and Founder of Visionary Accounting Group. She's an entrepreneur at heart with a passion for numbers. She enjoys helping small business owners navigate the complex world of accounting to experience business growth.
Germeen's experience in the accounting field expands over 10 years and was the catalyst for creating her own firm. She founded Visionary Accounting Group in 2015 and has been helping nonprofit organizations leverage technology as a means to gain deeper financial insight and obtain real-time data.
To date, Germeen has led the Company in recouping over $2.8M in receivables, through workflow automation and accounting system conversions. She's aided clients through external and agency audits, integrating tech solutions, strategic management reporting, and preparation for funding.
This webinar is of value to associations and nonprofits. Attendees who will benefit most include:
CEOs
CFOs
Finance Directors
Operations Directors
Don't wait, register your entire team today!
CAE Credits: All live webinar attendees are eligible for 1 credit hour. Association TRENDS is a CAE Approved Provider. Our programs meet the requirements for fulfilling the professional development requirements to earn or maintain the Certified Association Executive credential. We will maintain records of your participation in accord with CAE policies. For more information about the CAE credential or Approved Provider program, please visit www.whatiscae.org
Have a question? Vist our FAQ page here.