REGISTER WHAT YOU'LL LEARN MEET YOUR TRAINER WHO SHOULD ATTEND
Your association shifted from live to virtual events last year and you struggled to secure sponsorship revenue. Now your organization is wrestling with what your events will look like in the future.
The uncertainty gives you a queasy feeling when seeking sponsorship revenue. So…what will you do to boost sponsorship income?
Savvy association professionals recognize that standard sponsorship strategies are no longer viable. By following a few simple steps and avoiding common mistakes, you can open new doors, unlock new opportunities, and secure additional revenue. Join this upcoming webinar to develop a plan to recoup lost revenue while increasing 2021 sponsorship dollars.
Register now for Increasing Sponsorship Revenue During Uncertain Times
In this one-hour webinar, revenue-generation expert Lewis Flax presents easy to follow strategies associations can use to boost sponsorship results.You'll learn a new approach to increase the effectiveness of your sponsorship efforts. And, you'll have the chance to ask your own questions during the Q&A portion of the webinar.
Reserve your space now for expert guidance on boosting sponsorship including:
Specific steps for you to take to revitalize your sponsorship results
What to say to your sponsors when unclear about the status of your future events
Understand the three sponsorship levels (hint: they are not gold, silver, and bronze) and how to move your association to the next level
You'll be surprised at how quickly these changes can help you raise additional revenue.
Register now for Increasing Sponsorship Revenue During Uncertain Times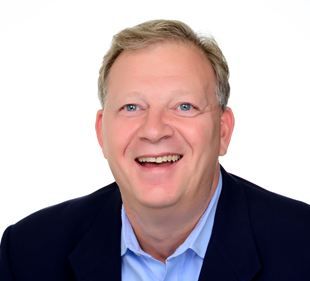 Lewis Flax specializes in assisting association and nonprofits generate revenue. His hands-on approach has helped numerous organizations implement income generating strategies and learn and apply critical sales techniques resulting in additional funding. His firm, Flax Associates, established in 2008, serves as a partner in driving revenue and results for associations.

He is a certified instructor for Dale Carnegie Training (Winning with Relationship Selling). The sales approaches Lewis has learned have been specifically tailored for the association community. Lewis understands the challenges associations face, both from an outside consultant's point of view and from the internal perspective of a nonprofit executive. Previously, Lewis served as a Vice President for IEG (a sponsorship consulting firm) and served on the leadership team at Financial Executives International (FEI).
This webinar is of value to associations and nonprofits. Attendees who will benefit most include:
Meeting Planners
Marketing Directors
Membership Directors
Communications Directors
Don't wait, register your entire team today!
CAE Credits: All live webinar attendees are eligible for 1 credit hour. Association TRENDS is a CAE Approved Provider. Our programs meet the requirements for fulfilling the professional development requirements to earn or maintain the Certified Association Executive credential. We will maintain records of your participation in accord with CAE policies. For more information about the CAE credential or Approved Provider program, please visit www.whatiscae.org
Have a question? Vist our FAQ page here.