REGISTER WHAT YOU'LL LEARN MEET YOUR TRAINER WHO SHOULD ATTEND
With COVID (hopefully) starting to recede, you'd think meeting venues would be eager to resume business as usual with meeting planners.
Instead, they're raising rates, lowering service and adding contract clauses that shift serious potential liability to associations.
Your battle to hold a great meeting at a fair price will be waged at the negotiating table.
Let this TRENDS "bootcamp" ready you to fight hotels' post-COVID strategies with your own new skills for leveraging competition, building stronger RFPs and surprise-proofing the contracts you write.
Register now for Let's Get This Party Started — Hotel Contracts Revisited: A Post-COVID Bootcamp.
In this lively one-hour "bootcamp," top convention planner Tom Pasha shows planners how to negotiate successfully in a post-COVID environment where hotels are intent on raising planners' costs and contract liability.
Get hotels to compete for your business. Learn how defining your rates/dates/space priorities can help you negotiate better terms and pricing. Also, learn how to avoid fees hotels don't reveal until after the contract is signed. Plus, you can ask your own specific questions during the webinar.
Reserve your space now for bootcamp the training you need to battle hotels' post-COVID negotiation and contracting strategies, including how to:
Approach your RFP "from the hotel side" to win prompt attention — and favorable terms — from meeting venues
Shop, compare and get hotels to compete for your business
Receive fair value for your dollar as increased demand inflates room rates, service charges and fees
Negotiate catering, audio-visual and other hotel income streams before you sign the contract
Avoid tricks and traps that hotel legal teams are embedding within new contract clauses
You'll come away from this fact-packed (and fun!) bootcamp with ready-to-use strategies that help you negotiate harder and win contracts that reward your meeting-planning team with higher value … and lower liability.
Register now for Let's Get This Party Started — Hotel Contracts Revisited: A Post-COVID Bootcamp.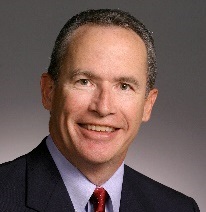 Tom Pasha has been recognized as one of the top convention planners in the industry. Starting in hotel positions of caddy, bellman, bartender and cook, Tom began his management career as a Hyatt Management Trainee in Chicago. He went to Sales Management positions throughout the Hyatt organization, working in 12 Hyatt Hotels over 20 years. Tom was Director of Sales at Hyatt Hotels in Greenville, San Antonio and Chicago O'Hare, and as Director of Sales, started the National Sales Office for Hyatt Hotels in Omaha. Tom won Sales Manager of the Year, Sales Director of the Year, Sales Team of the Year and the Donald M. Pritzker Award for Sales Excellence.
Tom went into meeting planning and founded CONTACT Planning, Inc., a national meeting planning company with headquarters in Orlando. The company concentrates on corporate and association events, many with a golf element. CONTACT Planning Inc. books over 100,000 room nights and 30,000 rounds of golf at clubs and resorts nationwide, working with premier corporate and association clients.
This webinar is of value to associations and nonprofits. Attendees who will benefit most include:
Meeting Planners
Communications Staff
Membership Staff
Don't wait, register your entire team today!
CAE Credits: All live webinar attendees are eligible for 1 credit hour. Association TRENDS is a CAE Approved Provider. Our programs meet the requirements for fulfilling the professional development requirements to earn or maintain the Certified Association Executive credential. We will maintain records of your participation in accord with CAE policies. For more information about the CAE credential or Approved Provider program, please visit www.whatiscae.org
Have a question? Vist our FAQ page here.