REGISTER WHAT YOU'LL LEARN MEET YOUR TRAINER WHO SHOULD ATTEND
Looking to boost your association's membership and attract new audiences in today's fast-paced world?
Register now for Purpose Driven Recruitment Campaign
Membership growth is an important aspect of a healthy organization. However, all recruitment campaigns are not created equal.
In this TRENDS webinar, "Purpose Driven Recruitment Campaign" Lia Zegeye, Senior Director of Membership with the American Bus Association and Mike Skiados, Managing Director, Membership Strategy and Engagement at The American Institute of Architects will show you how you can conduct the most effective recruitment campaign within your budget.
A robust recruitment plan is more than an outreach, attendees will learn about the top recruitment trends used today. Lia and Mike will expand upon on the following:
Top digital marketing trends
Start with strategy
Best recruiting channels used today
Learn how to conduct year around recruitment plan
Identify prospects within your target audiences

Reserve your seat now to discover the latest insights to attract, engage, and retain your ideal members!
Register now for Purpose Driven Recruitment Campaign

Lia Zegeye joined the ABA in September 2018 as the Senior Director of Membership, where she is currently responsible for leading and managing all membership related activities including retention, growth, committee/council engagement, vendor relations and membership database activities.
A seasoned membership recruitment and retention professional, Lia came to ABA from the Auto Care Association, where she continually advanced and took on more responsibility during her decade of tenure at the association. Ultimately, leading and overseeing all membership related activities.
In 2017, Lia was recognized as one of the 2017 Association Innovators in the Greater Washington area. An active member of ASAE, she currently serves as the Immediate Past Chair for ASAE's Membership Professionals Advisory Council (MPAC). Lia holds a B.A. in Economics and M.S. in non-profit and Association Management.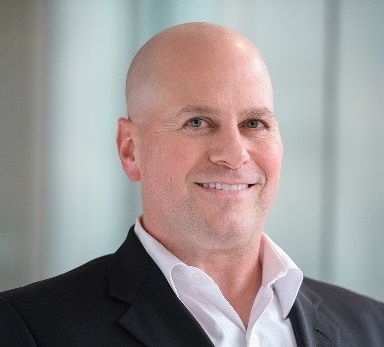 Mike Skiados, MBA, CAE is an association leader with more than 20 years of experience building diverse teams that create responsive programs for members, colleagues, and volunteers. As Managing Director, Membership Strategy and Engagement for The American Institute of Architects, Mike leads a team of association professionals who excel at recruitment, retention, communicating member value, and helping members engage. He is currently leading one of AIA's five priority projects designed to improve member engagement, with deliverables such as codifying audiences, developing a modern membership structure, and standardizing dues among chapters.
Membership Managers, Directors, and Vice President
CAE Credits: All live webinar attendees are eligible for 1 credit hour. Association TRENDS is a CAE Approved Provider. Our programs meet the requirements for fulfilling the professional development requirements to earn or maintain the Certified Association Executive credential. We will maintain records of your participation in accord with CAE policies. For more information about the CAE credential or Approved Provider program, please visit www.whatiscae.org
Have a question? Vist our FAQ page here.