REGISTER WHAT YOU'LL LEARN MEET YOUR TRAINER WHO SHOULD ATTEND
Learners sign up for your association's online courses full of enthusiasm. Then it happens: SQUIRREL! They get distracted and fail to complete the program. Sometimes so many "shiny objects" intervene they never get around to even starting the class.
Members miss out on valuable certifications. Your association misses out on non-dues revenue. It's your job to stop that from happening.
This webinar helps you succeed—showing you how to use existing tools to keep learners engaged despite a world of shiny objects.
Register now for SQUIRRELL!!! How to Keep Learners Engaged in a World Filled With Shiny Objects.
In this one-hour webinar, member loyalty expert Heather McNair presents strategies for keeping learners engaged. From getting the right candidates to raise their hands, to motivating them to start and finish online programs, you'll learn best practices for increasing successful certifications.
Learn to build journeys that also build revenues. Discover whether you're unknowingly creating obstacles that cause people to drop out along the way. Also learn what analytics to track —with tools your association probably already has. You can also ask your questions during the webinar.
Reserve your space now for expert guidance on how to keep distractions from derailing learners before they complete online programs, including:
How to identify the best journeys to keep learners engaged (i.e., high abandonment and high potential)
How to leverage your existing tools: online community, AMS/CRM, email marketing system and learning management system)
Examples of how simple automation can deliver rich member experiences
You'll come away from this webinar with ready-to-use tactics for boosting non-dues revenue from online certification programs by keeping learners engaged from start to successful completion.
Register now for SQUIRRELL!!! How to Keep Learners Engaged in a World Filled With Shiny Objects.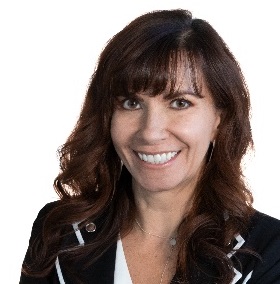 Heather McNair has centered her career around developing loyal customers for over 20 years, with experience across the association, software and publishing industries. She is passionate about using technology to increase customer and member engagement and retention. Prior to helping found Cloud Generation, Heather served as the Chief Community Officer at Higher Logic, leading customer success, education, R&D and strategy, and is regarded as a pioneer in online communities. Before joining Higher Logic, Heather launched and managed two successful communities in leadership roles at the American Association of Nurse Assessment Coordination and the Medical Group Management Association.
This webinar is of value to associations and nonprofits. Attendees who will benefit most include:
Chief Learning Officers
Directors/VPs of Education & Learning
Don't wait, register your entire team today!
CAE Credits: All live webinar attendees are eligible for 1 credit hour. Association TRENDS is a CAE Approved Provider. Our programs meet the requirements for fulfilling the professional development requirements to earn or maintain the Certified Association Executive credential. We will maintain records of your participation in accord with CAE policies. For more information about the CAE credential or Approved Provider program, please visit www.whatiscae.org
Have a question? Vist our FAQ page here.