REGISTER WHAT YOU'LL LEARN MEET YOUR TRAINER WHO SHOULD ATTEND
Over the past two years, nonprofits have realized their aging Association Management System (AMS) no longer has what it takes to meet the scale—and pace—of change.
Lack of AMS innovation has associations struggling to respond to major demographic shifts and the impact of the ongoing public health crisis. Lack of AMS flexibility also makes it hard to address members' new expectations for benefits and services and how they're delivered.
Is it time to trade your AMS for a better solution?
Register now for Salesforce® for YOUR Association.
Fíonta has helped 1,200 nonprofits and associations replace aging AMS with CRM systems. In this one-hour webinar, Fionta's Arj Devadas and Emily Smartt draw on this experience to provide insights on how one CRM— Salesforce—gives associations new flexibility to innovate.
Evolving from AMS to CRM. You'll gain practical insights on adapting and integrating Salesforce options to address new needs arising throughout your unique association. You'll also explore best practices for transitioning from your legacy system. Plus, you can ask your specific questions.
Reserve your space now for expert insights on what Salesforce can do for your association, including:
Why and how Salesforce is making its way into the association market
What your organization should consider when evaluating Salesforce-based options
How to gather your organization's requirements and choose the right implementation partner
Key steps in your game plan for moving from your legacy system
The importance of change management throughout a major technology change
Whether you're looking for a new system now or several years down the road, this webinar will help you maximize the value of your new technology—and minimize the stress of the migration process.
Register now for Salesforce® for YOUR Association.
Arj Devadas has worked with associations and credentialing organizations for almost two decades, guiding them and enabling them with modern technologies to transform the ways they do business digitally.
Before joining Fíonta, Arj led a sales and marketing team for an enterprise association management software (AMS) company, working with some of the world's most influential organizations to solve complex challenges related to centralizing data and automating processes, and interacting effectively with constituents. Arj has a passion for building synergistic and productive relationships in the association community with mission-driven organizations, technology partners, and industry consultants.
Arj earned a Bachelor of Science degree in Business Administration and Marketing from Towson University. He now lives in Maryland, relishing time with his partner and two adult daughters. He loves to travel, play guitar, and attack never-ending home projects. Arj is also an FAA-licensed remote pilot, certified to fly professional drones safely.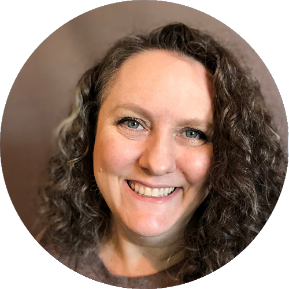 Emily Smartt, with over 20 years of experience working as a database programmer and administrator, Emily is passionate about data hygiene and analytics. She has experience in several industries including healthcare, radiation detection, non-profit consulting, and higher education. Before coming to Fíonta, Emily worked for the University of North Carolina Systems where she supported the minority-serving institution's advancement offices with their database and technical needs.
Emily grew up in East Tennessee and has a Master of Business Administration degree from the University of Tennessee Chattanooga. She currently lives in the Northeast Kingdom of Vermont with her husband and son. She enjoys outdoor activities like hiking, kayaking, and snowshoeing, as well as knitting and quilting when the weather dictates inside activities.
This webinar is of value to associations and nonprofits. Attendees who will benefit most include:
Executive Director
CIO
IT Director
Director of Membership
Database Administrator
CAE Credits: All live webinar attendees are eligible for 1 credit hour. Association TRENDS is a CAE Approved Provider. Our programs meet the requirements for fulfilling the professional development requirements to earn or maintain the Certified Association Executive credential. We will maintain records of your participation in accord with CAE policies. For more information about the CAE credential or Approved Provider program, please visit www.whatiscae.org
Have a question? Vist our FAQ page here.