REGISTER WHAT YOU'LL LEARN MEET YOUR TRAINER WHO SHOULD ATTEND
There is a fundamental difference between being a corporate CEO and being the CEO of a nonprofit. Understanding that difference is critical — but it's just one element defining your success as an association CEO.
From your role and relationship with your Board, to change management and leadership, six elements define your position—and success.
This new TRENDS webinar delves into what these elements are and how understanding them helps you to make a direct contribution to the vibrancy of your association, strength of the economy and trajectory of your career.
Register now for Six Elements of the Association CEO Position.
JDG's Paul Belford has led more than 200 executive searches for association CEOs. Drawing from Paul's book, The CEO Handbook, this 90-minute webinar delves into six elements key CEOs must understand to achieve operational and career success, including:
Change and leadership
Commonalities of the association CEO experience
Fundamentals of the association
Association deliverables
Responsibilities of the association CEO
Board/CEO partnership
Plus, you can ask your own questions during the webinar.
Reserve your space now for expert guidance on the role, responsibilities and opportunities of the association CEO, including:
Differences between an association CEO and a corporate one
The nature of the Board/CEO partnership
How to use your position to improve association operations
How your current position aligns with your career goals
You'll come away from this webinar understanding how to use the CEO position power your association and your career.
Register now for Six Elements of the Association CEO Position.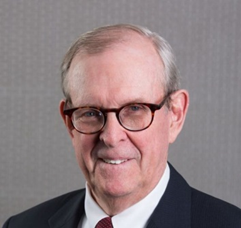 Paul Belford is Principal and Managing Director for Association Search at the Greater Washington DC-based JDG Associates Ltd.. He has led more than 300 association executive searches, well over 200 of which have been at the CEO level. He previously served in a senior management position with a major Washington, DC-based trade association, as well as an International Economist in the Office of the Assistant Secretary for International Affairs at the Department of the Treasury.
Author of Planning Your Career in Association Management, published by the American Society of Association Executives in 2003, he was the founding Director of the Association CEO Masters Seminar in 2016. In 2019 Paul released the Second Edition of the Association CEO Handbook (www.associationceohandbook.com). A graduate of Boston College, Paul has a Master of Arts in Economics from Fordham University.
This webinar is of value to CEOs of all associations and nonprofits.
Don't wait, register your entire team today!
CAE Credits: All live webinar attendees are eligible for 1 credit hour. Association TRENDS is a CAE Approved Provider. Our programs meet the requirements for fulfilling the professional development requirements to earn or maintain the Certified Association Executive credential. We will maintain records of your participation in accord with CAE policies. For more information about the CAE credential or Approved Provider program, please visit www.whatiscae.org
Have a question? Vist our FAQ page here.