REGISTER WHAT YOU'LL LEARN MEET YOUR TRAINER WHO SHOULD ATTEND
How can associations engage, recruit and retain young professionals? Tell your brand story so it can be heard in our digital-first, fast-paced world.
Thanks to Netflix, Spotify and Amazon, that means creating a custom content experience. And that means telling a story that's not only relevant to them, but told via the digital content channels they find most relevant.
This new TRENDS webinar shows you specific tactics and strategies for creating this custom content experience.
Register now for The Content Experience: Engaging Young Professional Members Through Brand Storytelling.
In this one-hour webinar, digital content specialists Colby Horton and Frank Humada discuss the power of brand storytelling—and explain how your association can use it to engage, recruit and retain young professionals.
Cut through the clutter with a personalized content experience. You'll discover how to create an engaging brand story that young professionals can experience via email, social media, video and other platforms. You can also ask your own questions during the Q&A portion of the webinar.
Reserve your space now to explore specific tactics you can use across multiple platforms to create an engaging storytelling experience, including:
How data-driven email strategies create an individualized experience — and higher rates of engagement
Telling your association's story: how podcasting changes the game
Video marketing's key role in activating your membership to help recruit and retain members
How to make social media and email strong conduits for brand storytelling
Real-life examples of various associations' storytelling initiatives
You'll come away from this webinar ready to use strategic storytelling to humanize your association's brand and communicate its relevance to the young professional community it serves.
Register now for The Content Experience: Engaging Young Professional Members Through Brand Storytelling.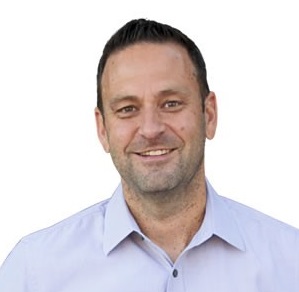 Colby Horton is a digital publishing veteran with 20 years of experience in the association space. He's a journalist turned marketer and understands the importance of good, strategic content and its place within an association-centric marketing funnel. He founded Association Briefings in 2020 as the association community was forced to find new, cost-effective ways to market and communicate to members and the industries they served. Today, he guides the company's overall strategic, editorial, and technical direction and brings freshness and clarity to an industry of products and services where commercialization has often outweighed quality and engagement.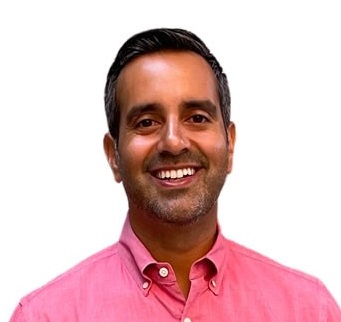 Frank Humada is a leader in relationship management who has devoted 14 years of his professional career to understanding the association space and the challenges within the community. Focused on providing association publishing solutions and driving non-dues revenue, he's formed deep relationships with hundreds of association executives and their teams. As a key member of the Association Briefings executive team, he is responsible for not only growing the company's association partnerships through acquisition and ongoing nurturing, but also forming strategic partnerships with like-minded companies in the industry.
This webinar is of value to associations and nonprofits. Attendees who will benefit most include:
Executive Director
VP of Communications
VP of Membership
Membership Director
VP of Marketing
Marketing Director
Don't wait, register your entire team today!
CAE Credits: All live webinar attendees are eligible for 1 credit hour. Association TRENDS is a CAE Approved Provider. Our programs meet the requirements for fulfilling the professional development requirements to earn or maintain the Certified Association Executive credential. We will maintain records of your participation in accord with CAE policies. For more information about the CAE credential or Approved Provider program, please visit www.whatiscae.org
Have a question? Vist our FAQ page here.