REGISTER WHAT YOU'LL LEARN MEET YOUR TRAINER WHO SHOULD ATTEND
Today, defined contribution plans are far more than simple tax-saving vehicles. Plus, they're rapidly evolving into wealth-integration solutions your employees will rely on not just for retirement savings, but for everything from health and emergency savings to college savings and life insurance.
Preparing your nonprofit for this evolution means knowing which type of plan is right for your employees. Developing new investment strategies, asset protection and tax planning. Deciding whether to bundle or unbundle your 401(k).
Now, let financial professionals show you how to ready your defined contribution plan to become participants' primary wealth portfolio.
Register now for The Retirement Plan Evolution: Challenges & Opportunities for the Future of Defined Contribution Plans.
In this one-hour webinar, three financial and benefit experts present how defined contribution retirement plans are evolving into individuals' primary wealth portfolios and the challenges and opportunities this creates for your association and its employees.
The financial professional's perspective. You'll explore what "wealth integration" will look like and the investment concerns and questions that must be addressed. Plus, you'll have the chance to ask your own questions during the Q&A portion of the webinar.
Reserve your space now for expert insights into the future of defined contribution plans, including:
How we got here: an overview of the evolution from simple, tax-saving vehicles to where they are now--and are headed
The impact of measures like the SECURE and CARES Acts
New investment challenges and concerns
The evolution of client engagement
You'll come away from this webinar equipped to address how "version 3.0" of defined contribution plans is likely to reshape investing and planning for retirement.
Register now for The Retirement Plan Evolution: Challenges & Opportunities for the Future of Defined Contribution Plans.
Dan Campbell has 35 years' experience in the financial securities industry having started with Merrill Lynch in 1987. Dan is an independent advisor who is affiliated with Wells Fargo Advisors Financial Network. Dan has extensive experience working with Defined Contribution and Defined Benefit Plans for Non-Profits along with private corporations, 403b plans for Schools, hospitals, religious affiliates, 457 Plans for Governmental employees and 457f plans for Non-Profits with highly compensated employees in addition to IRA rollovers and other retirement planning solutions.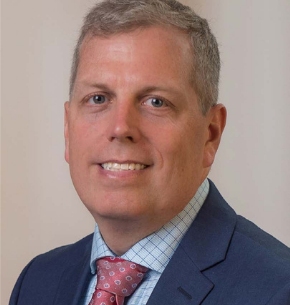 Adam Lalla is the Vice President of Competitive Market Solutions with Lincoln Financial Distributors. Adam has over 21 years of experience in the financial services industry. The first 10 years of his career was as a financial advisor in agency, bank, and independent platforms. Adam has over 11 years in the annuity industry, which includes over 4 years as a business development specialist and nearly 8 years in competitive intelligence. Adam's primary role in competitive intelligence is to help wholesalers and advisors better understand the competitive landscape and educate them on the value annuities can bring to consumers and advisors. Adam received his MBA from Quinnipiac University in 2017 and holds Certified Financial Planner and Chartered Life Underwriter designations.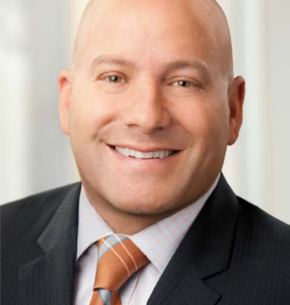 Donny Sheinwald joined the Lincoln Financial Retirement Plan Services team in December 2010 and has 25+ years of experience in the financial services industry. In his current capacity as Regional Sales Director in N. New Jersey, Donny works with financial advisors and local administrators in providing small-business owners and employees with retirement plans and tools to help them meet their retirement savings goals.
Prior to this position, Donny spent 20 years in a variety of increasingly responsible managerial roles in the retirement industry, most recently as senior vice president and exterior wholesaler in sales and business development for two retirement-focused firms, Expert Plan, Inc., and USI
Retirement Services, Inc. Earlier in his career, Donny held managerial roles with ADP Retirement Services, Bankers Trust Company, and Ernst and Young.
Donny holds FINRA Series 6 and 63 registrations, and state life and health licenses. He received a BA in Mathematics and Computer Sciences from Hofstra University in 1992.
This webinar is of value to associations and nonprofits. Attendees who will benefit most include:
CEOs
CFOs
Directors of Finance
Directors of IT
CAE Credits: All live webinar attendees are eligible for 1 credit hour. Association TRENDS is a CAE Approved Provider. Our programs meet the requirements for fulfilling the professional development requirements to earn or maintain the Certified Association Executive credential. We will maintain records of your participation in accord with CAE policies. For more information about the CAE credential or Approved Provider program, please visit www.whatiscae.org
Have a question? Vist our FAQ page here.