REGISTER WHAT YOU'LL LEARN MEET YOUR TRAINER WHO SHOULD ATTEND
Competitors' digital marketing strategies are proving highly effective in stealing members, engaging prospects and undercutting associations' ability to grow. How are they doing it?
They're taking personalization and audience segmentation to all-new levels. They're taking the guesswork out of reaching ideal prospects with look-alike campaigns. And they're deploying nurture sequences proving very effective at getting people to join mailing lists to the organization itself.
How can you deflect competitors' efforts and regain momentum? With the same digital techniques. Join our upcoming webinar to learn how.
Register now for Marketing Strategies Being Used Against Your Association.
Hum's Dustin Smith and Laura Simis turn the work of data scientists and engineers into breakthrough digital marketing for their clients. In this one-hour webinar, they reveal strategies competitors are using against you—and how to use these same strategies to turn the tables.
Fresh ideas for moving the marketing needle. You'll learn the new ways to profit from digital tactics like audience segmentation, personalization, look-alike campaigns and nurture sequences. Plus, you'll have the chance to ask your association-specific questions.
Reserve your space now for ready-to-use guidance on turning competitors' digital marketing strategies into engines for your own success, including how to:
Go beyond demographics and segment audiences by real-time behavior
Apply personalization at scale
Run a look-alike campaign to recruit more (ideal!) members
Use nurture sequences to warm an audience to an event or product
Tie it all together
You'll come away from this webinar armed with fresh digital strategies you can deploy immediately to level up against competitors and achieve your goals.
Register now for Marketing Strategies Being Used Against Your Association.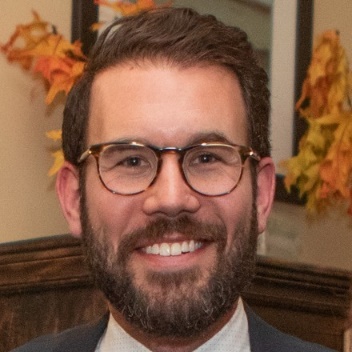 Dustin Smith is the President and Co-Founder of Hum where he leads a team of data scientists, engineers and marketers building a world-class Customer Data Platform (CDP) for professional associations. Hum's CDP allows associations to capture a "golden record" of every user who interacts with their digital properties (website, email, events, community, etc.). They use that golden record to drive better, more personal digital experiences (essential for the digital-first association).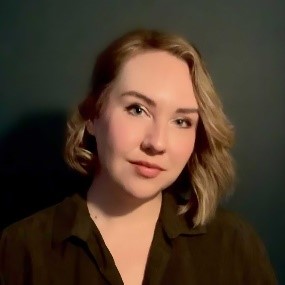 Laura Simis, Digital Marketing Manager for Hum, is an experienced digital marketing and growth marketing strategist. She is passionate about sharing big ideas with small business owners and marketing teams, and her insights have been published in outlets such as Forbes and INC.com. There is nothing she loves more than blending creativity and analytics, using digital channels to tell a compelling story. As the Digital Marketing Manager at Hum, a data intelligence platform for professional associations and member organizations, she works to connect association marketing teams with the right data and strategies to propel them forward.
This webinar is of value to associations and nonprofits. Attendees who will benefit most include:
CEOs, COOs, CMOs
VPs and Directors of Marketing
Directors of Events
Directors of Membership
Marketing Coordinators
Audience Managers
Don't wait, register your entire team today!
CAE Credits: All live webinar attendees are eligible for 1 credit hour. Association TRENDS is a CAE Approved Provider. Our programs meet the requirements for fulfilling the professional development requirements to earn or maintain the Certified Association Executive credential. We will maintain records of your participation in accord with CAE policies. For more information about the CAE credential or Approved Provider program, please visit www.whatiscae.org
Have a question? Vist our FAQ page here.