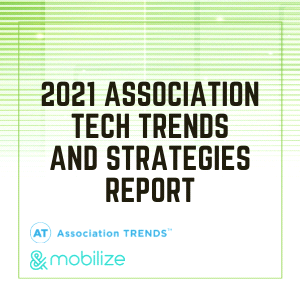 Mobilize is thrilled to present the 2021 Data and Tech Trends Report in partnership with Association Trends.
This report summarizes key initiatives, plans, and technologies that associations are focused on as we push ahead into a year that's full of technology change.
Technology proved it was more critical than ever over the past year. Especially technologies that fostered virtual connection.
Fill out the form to the right and download this report today!