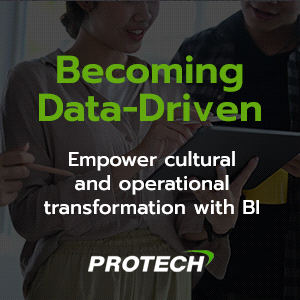 When it comes to your association's member and staff experience, don't play the guessing game. Elevate your organization with accurate, focused, and digestible data you can trust.
With Protech's latest eBook, "Becoming Data-Driven", learn how to:
• Improve membership engagement and renewals
• Reinforce staff collaboration, productivity, and efficiency
• Shape your association's story through data visualization
• Empower leaders to make informed decisions that advance your mission
Jumpstart your association this year with centralized, informative and agile data and make forward-thinking decisions at every turn.
Fill out the form to the right to download this eBook today.