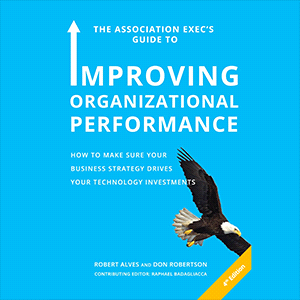 How to Make Sure Your Business Strategy Drives Your Technology Investments
ASI Chairman & CEO Bob Alves and President & CTO Don Robertson update their popular guide for association executives to address today's essential need for Cloud-based systems designed specifically for associations.
This book provides case studies and valuable insights learned from working with nearly 4,000 association clients from across the world. It offers best-practice strategies you can use to effectively evaluate technology platforms, reduce risk, break down data siloes to access a single source of truth, and build a continuous performance improvement machine.
For a limited time, ASI clients, partners, association executives, and the media can download an electronic version of the Alves/Robertson book at no charge.
Complete the form to receive your complimentary copy.