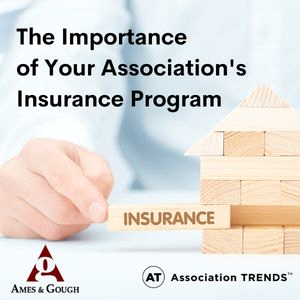 Never renew your association's insurance without taking a fresh look at coverage, premiums and overall risk management.
Every year, insurers make changes that can have a major impact on costs and exposure. New risks and claim scenarios arise, too—especially with the pandemic continuing to reshape the association community.
It's essential to benchmark your current program and adopt association best practices for fully managing both risk and exposure.
Here's where to start.
Watch now for up-to-date guidance on using your insurance program to manage both risk and exposure, including:
Typical policies carried by associations

What each policy covers

Claim examples for each policy

Perspective on 2021 premium rates

Benchmarking and typical limits carried

How to understand your total cost of risk/exposure, and managing that effectively through risk management
You'll come away from this webinar with fresh understanding of how to manage risks and your insurance program to achieve even better protection—and peace of mind.
Fill out the form to the right to download this webinar recording today!