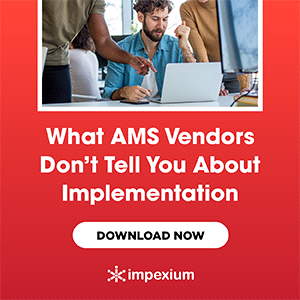 A strong project plan coupled with extraordinary project management is essential for a successful Association Management Software (AMS) implementation. But that's not all that is needed. Successful implementations also require strong communication, realistic expectations, flexibility, and time.
Discover three often-overlooked requirements for successful AMS implementations. These tips and tricks (that vendors sometimes fail to mention) can help you simplify the transition and lead to better adoption and engagement.
Fill out the form to the right to download the guide.