REGISTER WHAT YOU'LL LEARN MEET YOUR TRAINER WHO SHOULD ATTEND
Are you about to embark on choosing and implementing a new Association Management System?
Don't move forward without knowing the key points of failure that have taught other associations and nonprofits such painful lessons about what it takes to keep an AMS transition from derailing and the high costs for getting it back on track.
With this TRENDS webinar, you benefit from these valuable lessons learned — in time to plan and execute a smooth AMS transition.
Register now for 10 Ways to Safeguard Your AMS Transition.
Ellipsis Partners president Moira Edwards draws specializes in technology strategy, selection and implementation. In this one-hour webinar, she shares AMS-transition lessons other associations and nonprofits have learned —painfully.
Learn how to avoid potential points of failure. You'll review issues that have derailed others' AMS transitions and learn what you can do to keep your own project smooth and successful. You can also ask your own questions during the Q&A portion of the webinar.
Reserve your space now for expert guidance on putting 10 safeguards in place before you embark on your transition, including how to:
Identify issues that can disrupt your AMS project
Develop the right strategies to make your project successful
Put the right resources in place—ahead of time
Keep your project on track from selection all the way through implementation and launch.
You'll come away from this webinar knowing where AMS transitions go wrong — and what you can do up front and throughout the project to mitigate risks and mistakes.
Register now for Basics of Unrelated Business Income.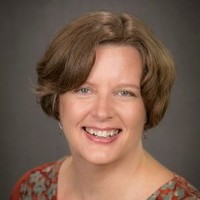 Moira Edwards is the President of Ellipsis Partners and focuses on the impact of technology on organizational strategy. Ellipsis Partners works exclusively with associations and non-profits on technology strategy, selection and implementation.
Moira joined Ellipsis Partners after 15 years as an association leader and staffer. She volunteers with ASAE and was the 2017 Chair of the Technology Council. She is a co-founder of AWTC, Association Women Technology Champions. Hailing from Dublin, Ireland, she holds a BA in Business & Economics, an MS in Psychology, and is a Certified Association Executive (CAE).
This webinar is of value to associations and nonprofits. Attendees who will benefit most include:
IT Director
Membership Director
Project Manager
Business Analyst
CAE Credits: All live webinar attendees are eligible for 1 credit hour. Association TRENDS is a CAE Approved Provider. Our programs meet the requirements for fulfilling the professional development requirements to earn or maintain the Certified Association Executive credential. We will maintain records of your participation in accord with CAE policies. For more information about the CAE credential or Approved Provider program, please visit www.whatiscae.org
Have a question? Vist our FAQ page here.