REGISTER WHAT YOU'LL LEARN MEET YOUR TRAINER WHO SHOULD ATTEND
Nonprofits are especially vulnerable to fraud. And once fraud takes root, it can devastate your assets, both financial and in terms of your reputation. That's why it's critical to conduct ongoing "frauditing:" auditing your organization to stop active fraud and avoid potential risks.
How is frauditing done?
This new webinar walks you through how to leverage data analytics and technology. Examine internal controls. And apply best practices to find, fix and fight fraud.
Register now for Frauditing: Top Fraud Risks in Exempt Organizations.
In this 90-minute webinar, Aronson nonprofit specialist Greg Plotts, CPA, alerts nonprofit executives to the top fraud schemes they face. You'll learn how to identify—and mitigate—these risks across your organization.
Fighting fraud with data analytics and technology. Through case studies and statistics from the Association of Certified Fraud Examiners, you'll see how fraud devastates exempt organizations and how to strengthen your internal controls to address it. Plus, you can ask your own questions.
Reserve your space now for expert guidance on proactive strategies and tools for finding and fighting fraud before it cripples your organization, including:
Why nonprofits are so vulnerable to fraud
Who's committing fraud and typical schemes
Red flags that signal potential fraud is taking place
How to assess your organization's specific fraud risk
Fighting fraud with technology and data analytics
Useful tips for improving internal controls to help mitigate fraud
Action to take if your organization is hit with fraud
With its specific focus on nonprofits, this webinar arms you with real-world tactics for fighting fraud before it undermines your organization's finances, reputation and future.
Register now for Frauditing: Top Fraud Risks in Exempt Organizations.
Greg Plotts, CPA, serves as a partner in Aronson's Nonprofit & Association Services Group. He is a proactive and collaborative leader with over 20 years of industry experience.
Greg specializes in financial statement assurance and consulting matters for associations, healthcare entities, and other exempt organizations. He has a wide range of experience with complex issues, including internal controls, revenue recognition, fraud investigations, international audit matters, foreign currency transactions, valuation of intangible assets, joint ventures, mergers and acquisitions, and more.
Greg's passion lies in building strong, productive relationships with both his clients and team. He invests the time to listen and learn about his clients' organizations, objectives, and challenges. He then partners with them to implement the right strategic initiatives to achieve their short- and long-term objectives. As an enthusiastic mentor, he is committed to cultivating a positive and healthy team culture, where all members thrive and grow.
Prior to joining Aronson, Greg held steadily increasing leadership roles at both a "Big 4" accounting firm and a regional accounting firm. Active in the community and profession, his involvement builds on his knowledge and understanding of the nonprofit industry and increases the value he brings to his clients.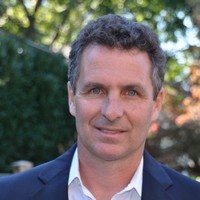 Gijs de Leede, CPA
Financial executive with a collaborative, entrepreneurial approach and over 25 years of experience in a wide variety of environments, including public, privately held, and non-profit organizations. History of developing, streamlining, and strengthening financial processes to maximize revenue performance, cost savings, and profitability. Recently served as the Chief Financial Officer at Children's Defense Fund where Aronson, Greg Plotts as the partner in charge, was our long-term external auditor partner.
This webinar is of value to associations and nonprofits. Attendees who will benefit most include:
CEOs
CFOs
Directors of Finance
Directors of IT
CAE Credits: All live webinar attendees are eligible for 1 credit hour. Association TRENDS is a CAE Approved Provider. Our programs meet the requirements for fulfilling the professional development requirements to earn or maintain the Certified Association Executive credential. We will maintain records of your participation in accord with CAE policies. For more information about the CAE credential or Approved Provider program, please visit www.whatiscae.org
Have a question? Vist our FAQ page here.