REGISTER WHAT YOU'LL LEARN MEET YOUR TRAINER WHO SHOULD ATTEND
Is a lack of engagement affecting productivity in your workplace?
Register now for Silent Signals: Understanding and Preventing Quiet Quitting in the Workplace
According to a recent NY Times article, not taking your job too seriously has a new name: quiet quitting.
The phrase 'Quiet quitting' generated millions of views on TikTok. Some young professionals rejected the idea of going above and beyond in their careers, labeling their lesser enthusiasm a form of "quitting." It isn't about getting off the company payroll, these employees say. The idea is to stay on it—but focus your time on what you do outside the office.
Do your people feel fully engaged or just going through the motions?
Are you seeing a decrease in productivity or pushback from usually cooperative employees?
Are they coming in late or taking more personal or sick days?
In this TRENDS webinar, "Silent Signals: Understanding and Preventing Quiet Quitting in the Workplace" with industry expert and Senior Meeting Planner Consultant, Mas Tadesse, you will learn what quiet quitting is; how to know if your employees are quitting quietly; how to deal proactively with them leaving; and how to improve engagement to have a strong, committed, energized team.
Learning Objectives:
Define and learn the signs of quiet quitting and what you need to do to stop it.
Recognize the impact of quiet quitting: Attendees will learn about the impact that quiet quitting can have on an organization, including decreased productivity, lower morale, and increased turnover.
Learn how to prevent quiet quitting: The webinar can provide attendees with practical tips and strategies for preventing quiet quitting in their organization, including ways to improve communication, boost employee engagement, and create a positive workplace culture.
Identify the reasons behind quiet quitting: Attendees will learn why employees may choose to quietly quit their job, such as lack of recognition, poor management, or insufficient work-life balance.
Enhance employee retention: How can you best motivate a disengaged worker?
Reserve your seat now to develop strategies and learn how to recognize the warning signs before it's too late!
Register now for Purpose Driven Recruitment Campaign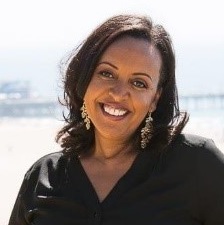 Mas Tadesse, CMP, is a Meeting Planning and Project Management Consultant. From 2016-2022 she served as a Senior Manager for Governance and Special Projects at the American Dental Education Association. An accomplished and talented professional with a comprehensive background in the nonprofit sector, managing all aspects of meetings, tradeshows, and conference development and execution. Timesaving, cost-cutting results with people management, problem-solving, fiscal accountability, strategic planning, marketing and research, communication/presentation skills, and customer service. Acknowledged for her positive attitude, willingness to lend a hand, and anticipating tasks before being asked, she truly has a knack for customer service—and loves the hospitality industry.
During the past 15 years, Mas has worked in several Washington, D.C., Metro area entities, including the D.C. Commission on the Arts and Humanities, the American Society for Engineering Education, the American Society of Landscape Architecture, and the American Public Human Services Association. She holds a Bachelor of Arts in Political Science from California State University, Los Angeles.
Mas started her career in television news working in newsrooms in Southern California, including KTLA, UPN, and KABC-TV. To gain on-air experience, she reported for the ABC affiliate in Idaho Falls, Idaho, and the NBC affiliate in Bristol, Tennessee, with her final on-air stop as a General Assignment Reporter in Las Vegas, Nevada. She made the switch to event management and hasn't looked back. She is a native of Amsterdam, the Netherlands, and grew up in Pasadena, California.
Managers, supervisors, team leaders, project managers, business owners and executives.
CAE Credits: All live webinar attendees are eligible for 1 credit hour. Association TRENDS is a CAE Approved Provider. Our programs meet the requirements for fulfilling the professional development requirements to earn or maintain the Certified Association Executive credential. We will maintain records of your participation in accord with CAE policies. For more information about the CAE credential or Approved Provider program, please visit www.whatiscae.org
Have a question? Vist our FAQ page here.